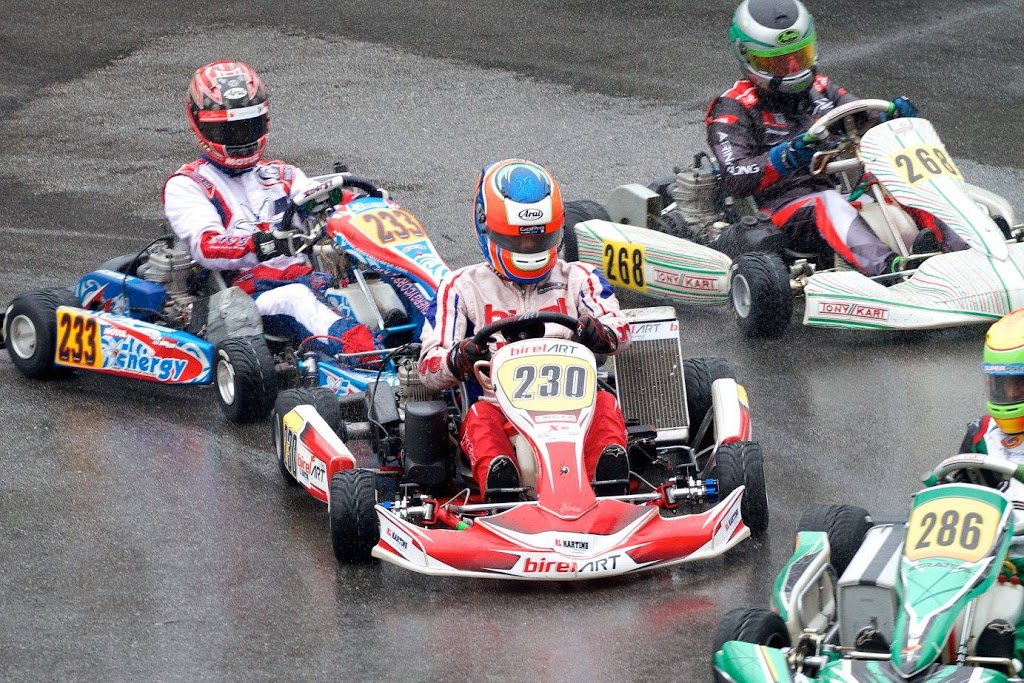 A Chaotic Weekend
X30 Challenge 2016 (Round 3)
Round 3 did not turn out to be what the team anticipated at all.

With good dry race pace during Friday practice sessions, Jon was in high spirit to challenge for a win. Unfortunately, it was chaos, about one hour before Qualifying session for the Seniors when it started drizzling. The mechanic set the wet tires pressure on the high side hoping that Jon will set a good time with only few laps but it was the wrong decision as he struggled for grip when the tires overheated thus qualifying at a lowly 11th position.
Unknown to Jon and the mechanic, the track that looked wet was in fact drying up after the short shower. Upon returning to the pit, it was also found that the wet tires were almost destroyed.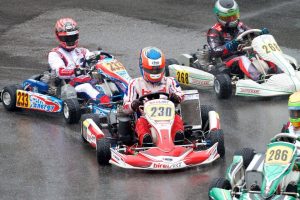 Picture courtesy of X30 Challenge Malaysia's Facebook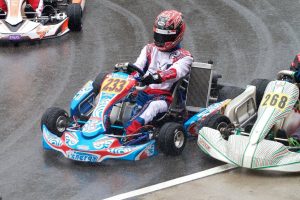 Picture courtesy of X30 Challenge Malaysia's Facebook
Race 1 was held after lunchtime when the drizzling started again thus a Wet Race was declared.

This put the team in a dilemma because Jon's wet tires may not last for 2 races.

Eventually, the mechanic decided to use a much lower tire pressure to ensure that the tires can last for Race 2.
In Race 1, Jon can only managed to finish the race at 9th position as it was found that the left front tire has gone completely flat which was suspected due to under inflating.

Luckily the track dried out in time for Race 2 and this time, all teams opted to use the slicks. Jon did not start well but he was able to carve through the field till 6th position. The front five drivers had pulled away earlier but after clearing the back pack, Jon started to catch them up. In the last few laps, there was an incident among the drivers in position third to fifth. This gave Jon the opportunity to overtake three drivers in the same lap.

After that, Jon was determined to chase the front two drivers down but eventually he had to settle for 3rd as the front two drivers had gained too much during the early part of the race.




With the points from Race 1 and Race 2, Jon was declared as 4th overall for this round.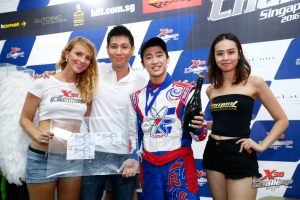 Picture courtesy of X30 Challenge Singapore's Facebook
Round 4 and 5 will be held on the same weekend on the same track but with a clockwise configuration. Even though Jon is 23 points behind the leader, the Team is not giving up yet. With a maximum of 90 points available for two rounds, anything can still happen.