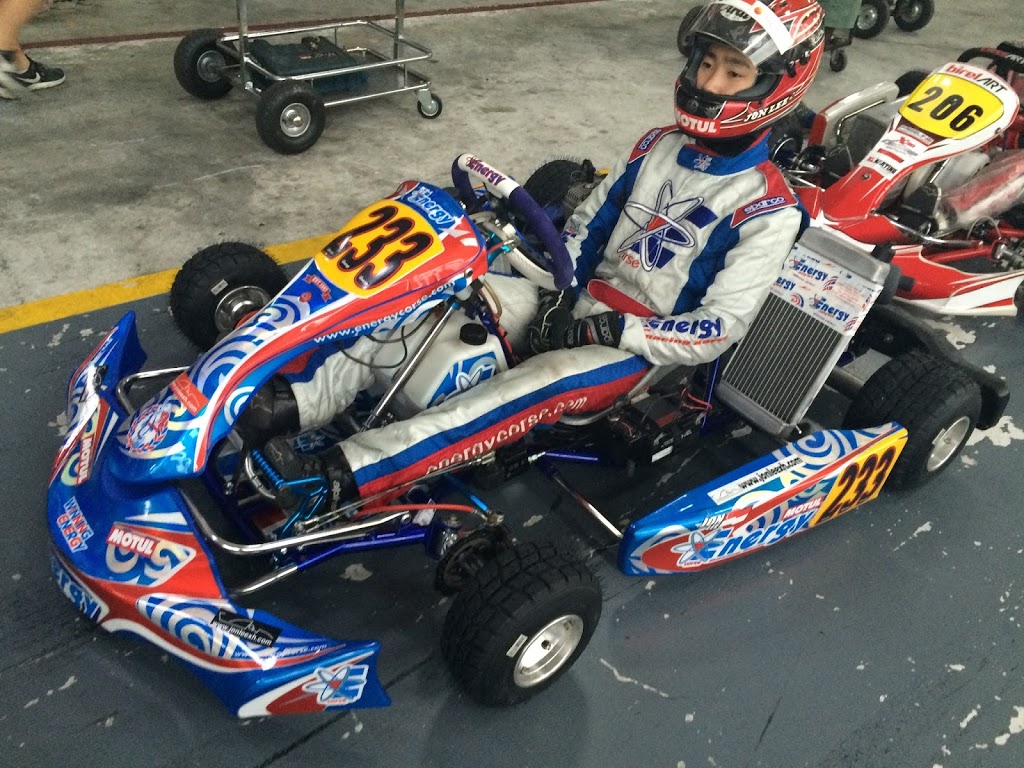 Moving in the Right Direction
X30 Challenge 2016 (Round 2)
16 April 2016, KF1 Circuit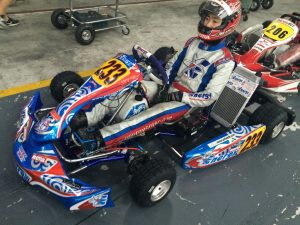 Due to school and extra curriculum activities, Jon arrived at the track for round 2 with no experience on the new Komet tires on Friday afternoon. With just three practice sessions left, the team only managed to perform basic set-ups.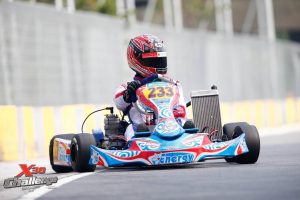 Picture courtesy of X30 Challenge Singapore
It was a bright and sunny Saturday morning as Qualifying session gets on its way. Even though Jon was not able to familiarize well with the new tires, he was able to qualify much better than anticipated. Unlike last round, Jon only managed to qualify at 7th position with a deficit of 6tenths, this round, Jon improved to 4th position and only 2tenths from the pole driver. This massive improvement has given the team new confidence knowing that they are moving in the right direction.
Just before race 1, some minor adjustments were made to improve the kart behaviour on exits from corners. Unfortunately, the outcome is not as expected and Jon struggled to catch up with the front group thus ending the race at 4th position where he started.
Upon returning to the pit, the kart was adjusted back to qualifying condition but while waiting for the race to start, it started pouring heavily. A wet race was announced and
everyone prepared their karts to be raced in the rain. Due to thunder and lightning, the race was delayed and eventually race distance was reduced to 10 from 20 laps.
Starting race 2 on the outside of the track, Jon was able to storm his way to second by the 4th corner but dropped to 3rd in the next lap. By lap 6, Jon was back at 2nd and chasing the pole driver but the rear was catching up too. In order to defend his position, Jon had to give up chasing for a win thus finishing with a well-deserved 2nd place.
There was a mix-up in the points during the podium ceremony that awarded Jon as 3
rd
but eventually it was rectified and Jon was declared as 2
nd
through mail announcement by the race organizer.